Write error free with ai powered suggestions to communicate effectively and confidently.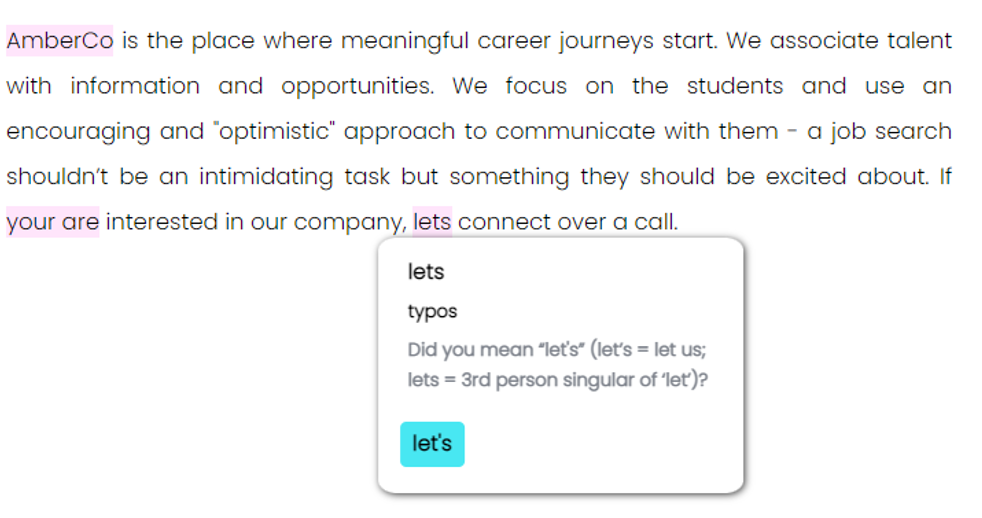 Bad grammar could cost you over 70% more per click.
Writing errors break down customer trust and brand credibility.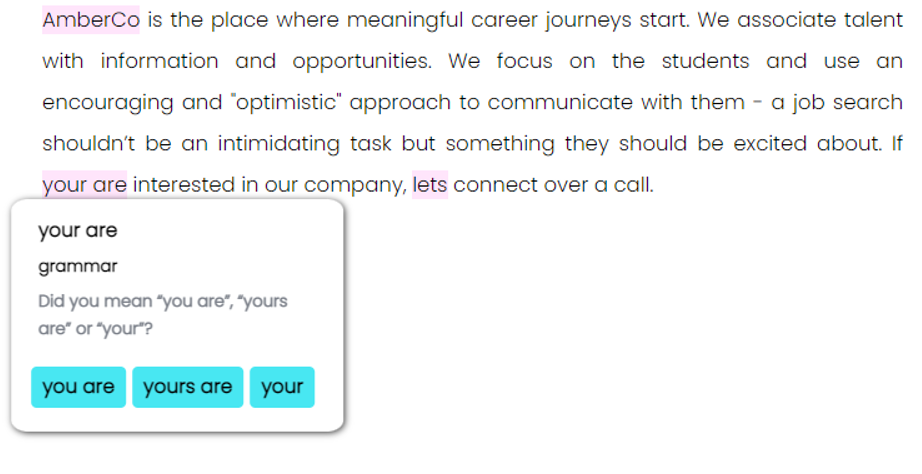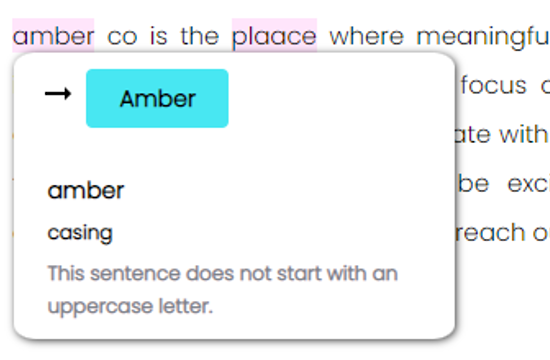 Bad writing costs businesses $400 billion per year.
You can lose 9 out of 10 visitors to your website because of spelling errors.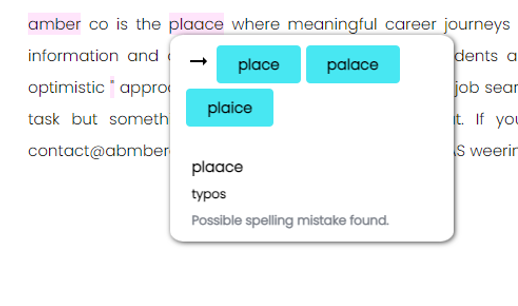 Why Use Upcopy AI Writing Tool?
English grammar can be perplexing whether you're a natural English speaker or just starting out. But appropriate grammar isn't the only thing to consider. Have you ever written an important email only to discover seconds later that you neglected to run spell check and made a typo in the first line? Do you struggle with apostrophes or spend too much time trying to figure out where to put a comma? Even if you're confident in your command of English grammar, it's easy to make mistakes when you're writing quickly and focused on your thoughts.
Upcopy is more than just a grammar checker, spell checker, and punctuation corrector. It is a comprehensive writing tool that assists you in producing clear, perfect language that will wow your readers. Upcopy helps you improve your writing abilities by addressing grammar, spelling, and punctuation errors, as well as sentence structure issues, misspelt words, typos, and more.