Student's go-to writing platform to fix their language errors, improve grades and save time.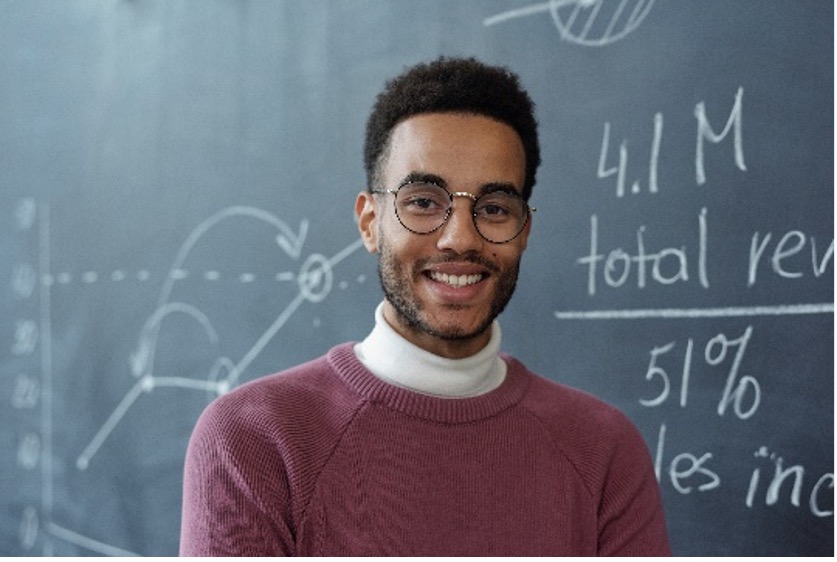 Writing proficiency remains a challenge for millions of high school and college students. It is vital for career success after graduation and this is an area where upcopy.ai can assist them with communicating confidently in English.
Proofread instantly to catch mistakes and save time.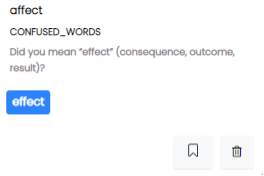 Grammar Suggestions
Get rid of grammar, spelling, and other writing flaws. Do you require a grammatical check? Upcopy.ai can do all of this and more. Examine your essay for errors in writing that could damage your grade.
Spelling Mistakes & Misplaced Punctuations
You're undoubtedly aware that upcopy.ai checks spelling, grammar, and punctuation. But when you use upcopy.ai, we don't simply tell you where the comma belongs; we tell you why?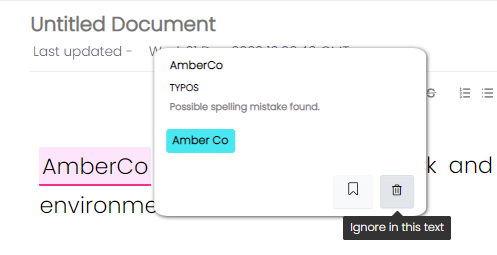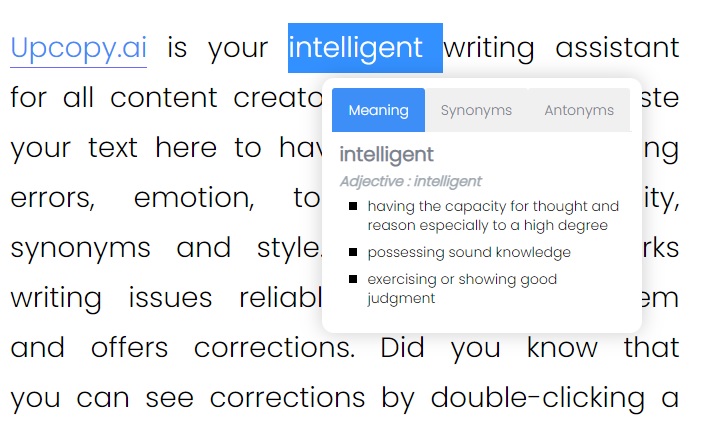 Definition, Synonyms, & Antonyms
Learn new words with Upcopy.ai's Definition, Synonyms and Antonyms Feature.
When you double-click a word in the Upcopy.ai Editor, it will provide several definitions of the term and synonyms for each. You can locate synonyms and antonyms for your phrases and the nuances of what they mean.
Clarity
Clarity suggestions from Upcopy.ai will help you discover how few words you genuinely need to communicate what you mean. It assists you in writing in an active voice while removing overused or unnecessary phrases from the text.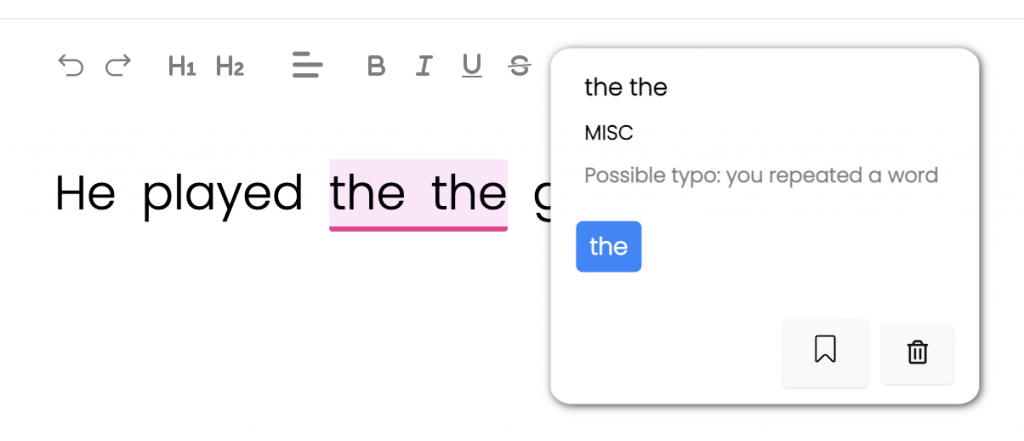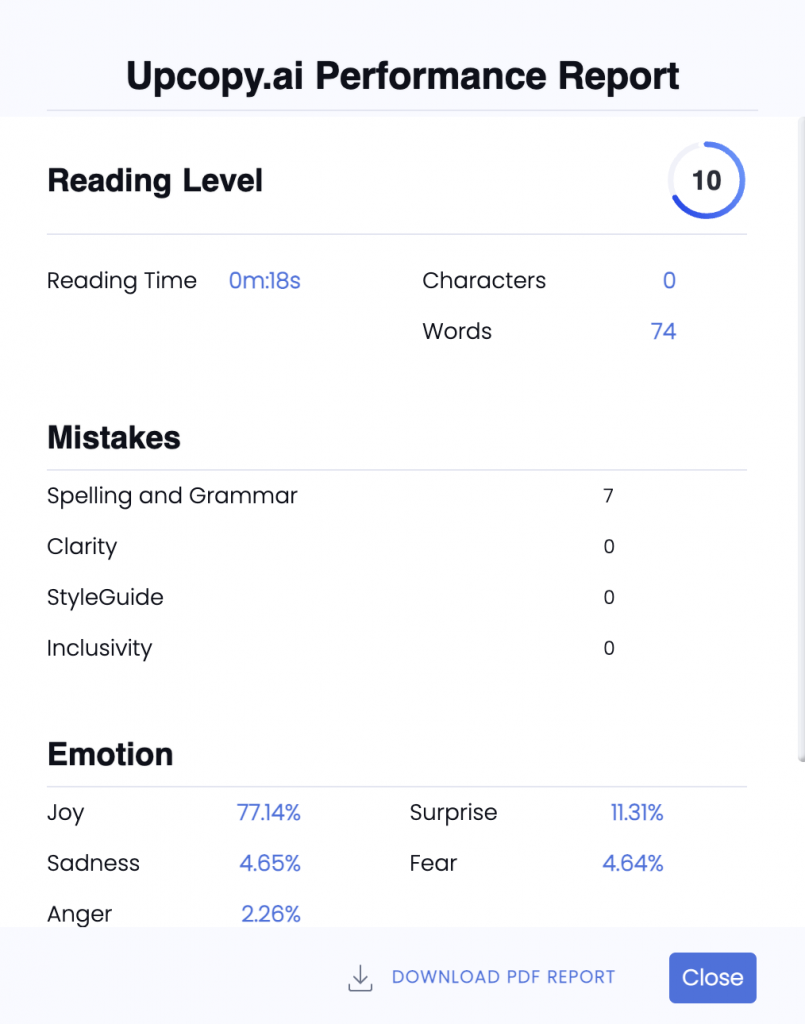 Performance Report
It will help you determine the areas in the content which requires attention through scores, statistics, readability scores, and vocabulary assessments.
Pre-defined templates
Choose from template library.
The pre-defined templates for essay, cover letter, and reference letter outlines set the skeleton of the content and save ample of time while writing.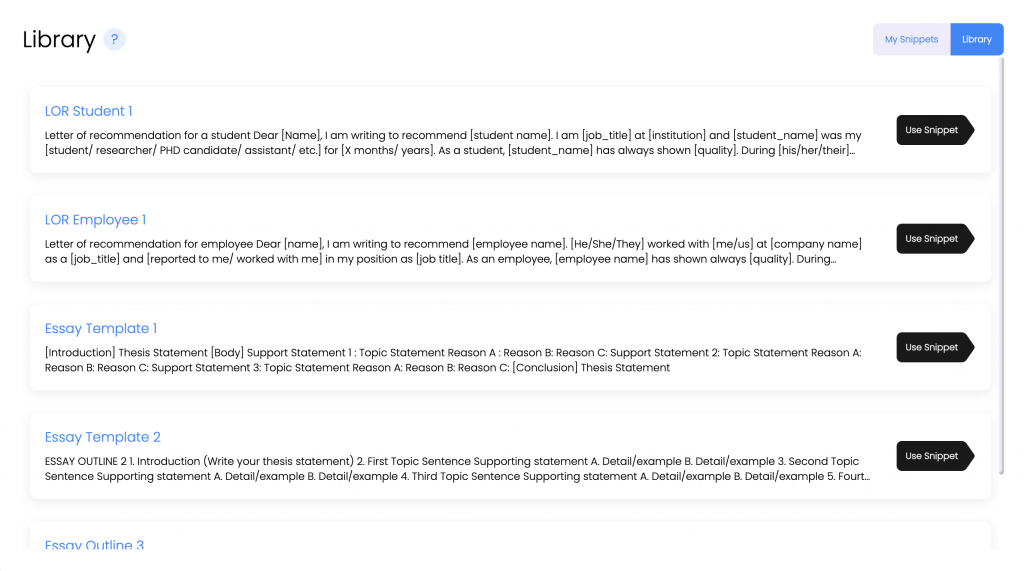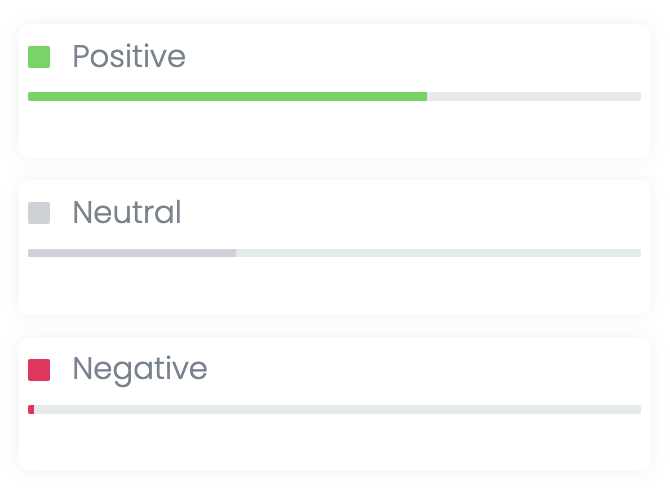 Tone Detection
Strike the right tone
Understand whether your writing is positive, negative or neutral.
Emotion Detection
Target right emotions
Understand your writing's emotional appeal before publishing it.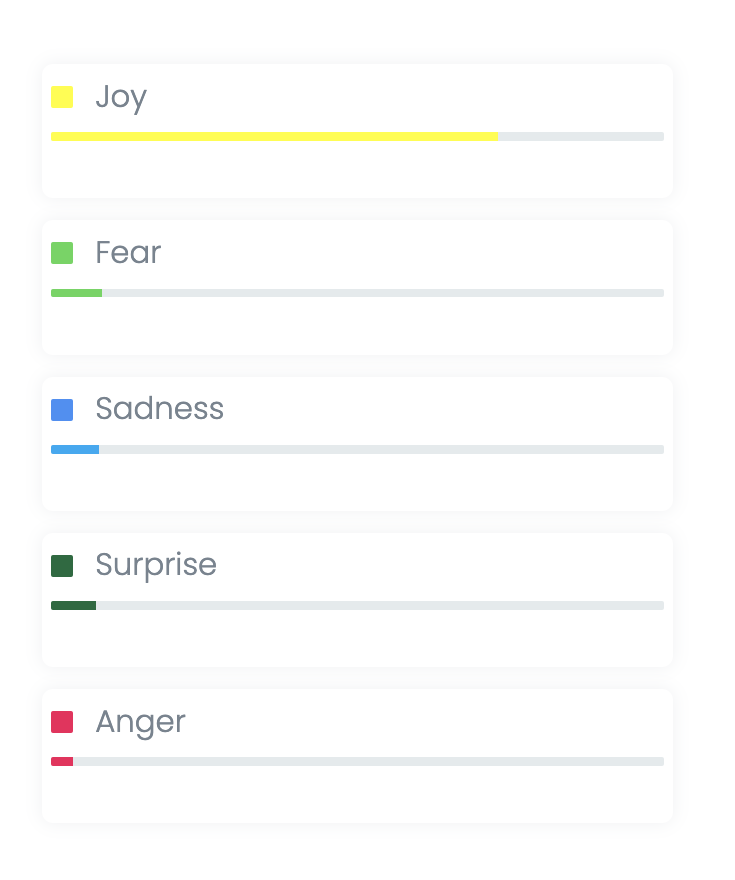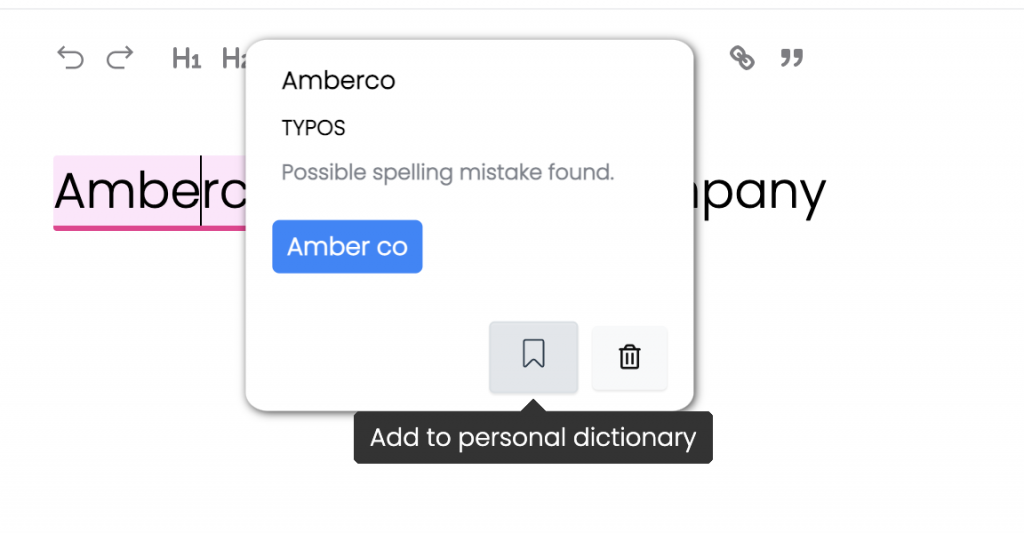 Personal Dictionary
Create a list of custom words such as Acronyms (ASAP), Company names (AmberCo), Person names (E.g. Kinchin Pu), Specific spellings (E.g. Madam) etc. which can be considered as misspellings or grammar errors. When you add a term to your personal dictionary, the editor will disregard it while reading your content. If you want the editor to detect the term again, just remove it from your personal dictionary.
Snippets
Create snippets for reusable phrases, sentences, or even entire paragraphs that you may effortlessly put into your text to save time when using them.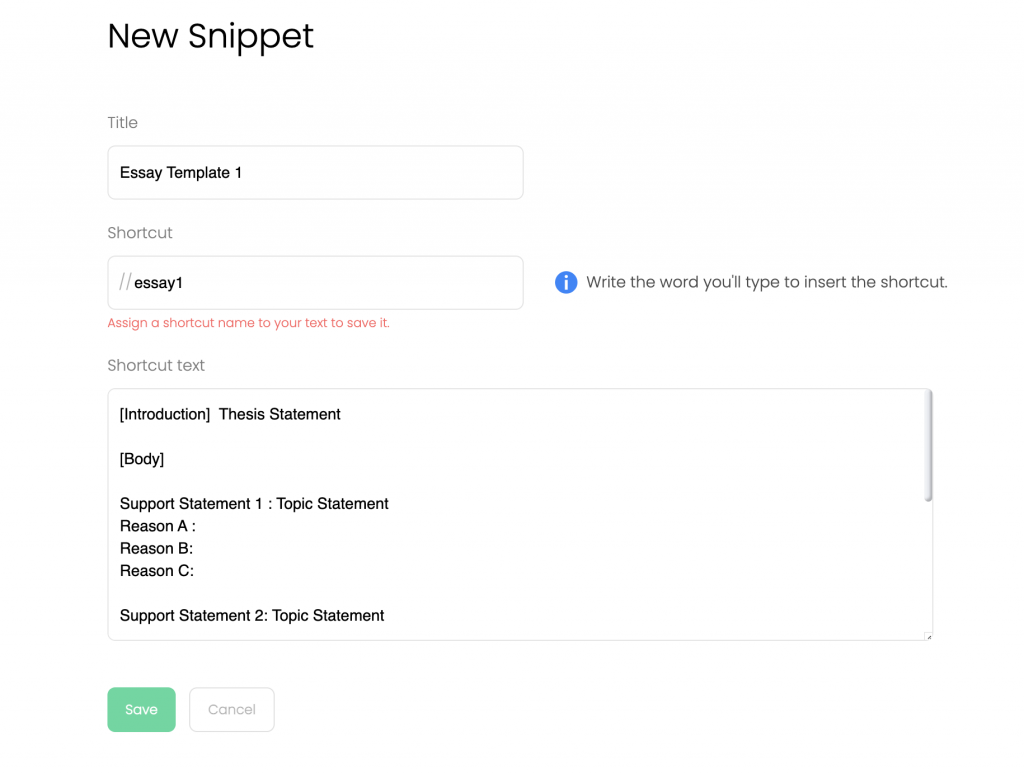 How upcopy.ai helps students to write confidently, improve their grade, and save time?
Upcopy.ai writing assistant addresses the multiple facets of writing issues, and their checks go beyond grammar and spell checking. It solves numerous pain points, such as grammar errors, misspellings, lack of engagement, and inconsistency, for English as a Second Language Learners, and an even larger addressable market of students with regular proofreading needs.
Upcopy.ai's goal is to provide services to students throughout the writing process and offer tools to write better English and save time.
The assistant uses artificial intelligence to enhance writing and provides automated suggestions for style, clarity, readability, word choice, redundancy, grammar, punctuation, spelling, synonyms, antonyms, and word meaning. It flags issues while writing and offers suggestions to correct or improve them instantly to enhance students' writing abilities.
With English becoming a global language and English as a second language learners outnumbering native English speakers, the demand for writing and proofreading tools has increased manifold worldwide.
Upcopy.ai helps students write faster and better.
Using its many advance features, upcopy.ai can help you become a better writer, whether you're composing essays, research papers, reports, or dissertations. To help students improve various aspects of their writing, Upcopy.ai provides a suite of writing services, including a grammar, spelling, and punctuation checker, automated writing suggestions, and a readability auto-scoring system. It uses machine learning to help with fundamental writing, spelling and grammar checks, reading levels, snippets, personal dictionaries, and pre-made templates for essays, cover letters, and references.
Upcopy.ai users include ESL learners, students, tutors, professors, research scholars, bloggers, authors, marketers, and professionals. The platform is widely used in more than 75+ countries. Its active users come from the UK, USA, India, Finland, Nigeria, China, Spain and Portugal.
Start your free trial with upcopy.ai to score good grades.
Join students from over 75+ countries globally who use upcopy.ai to improve their writing every day.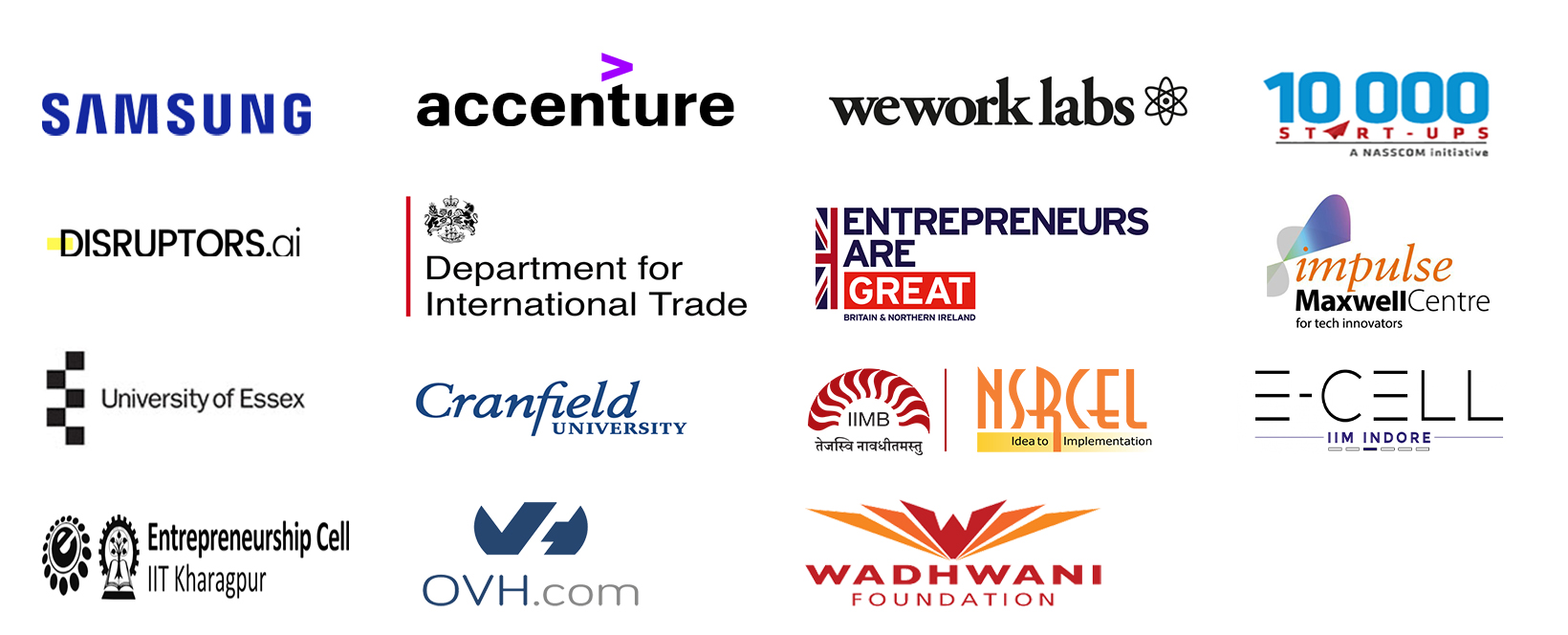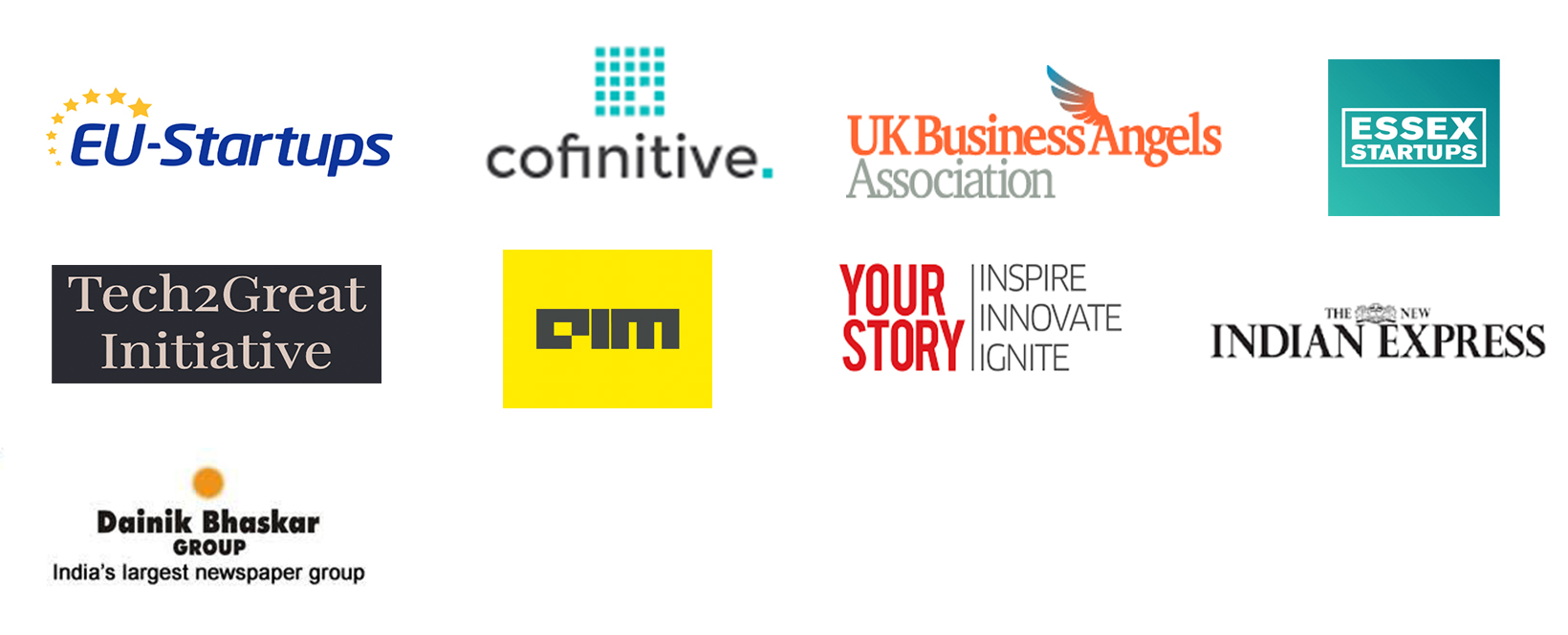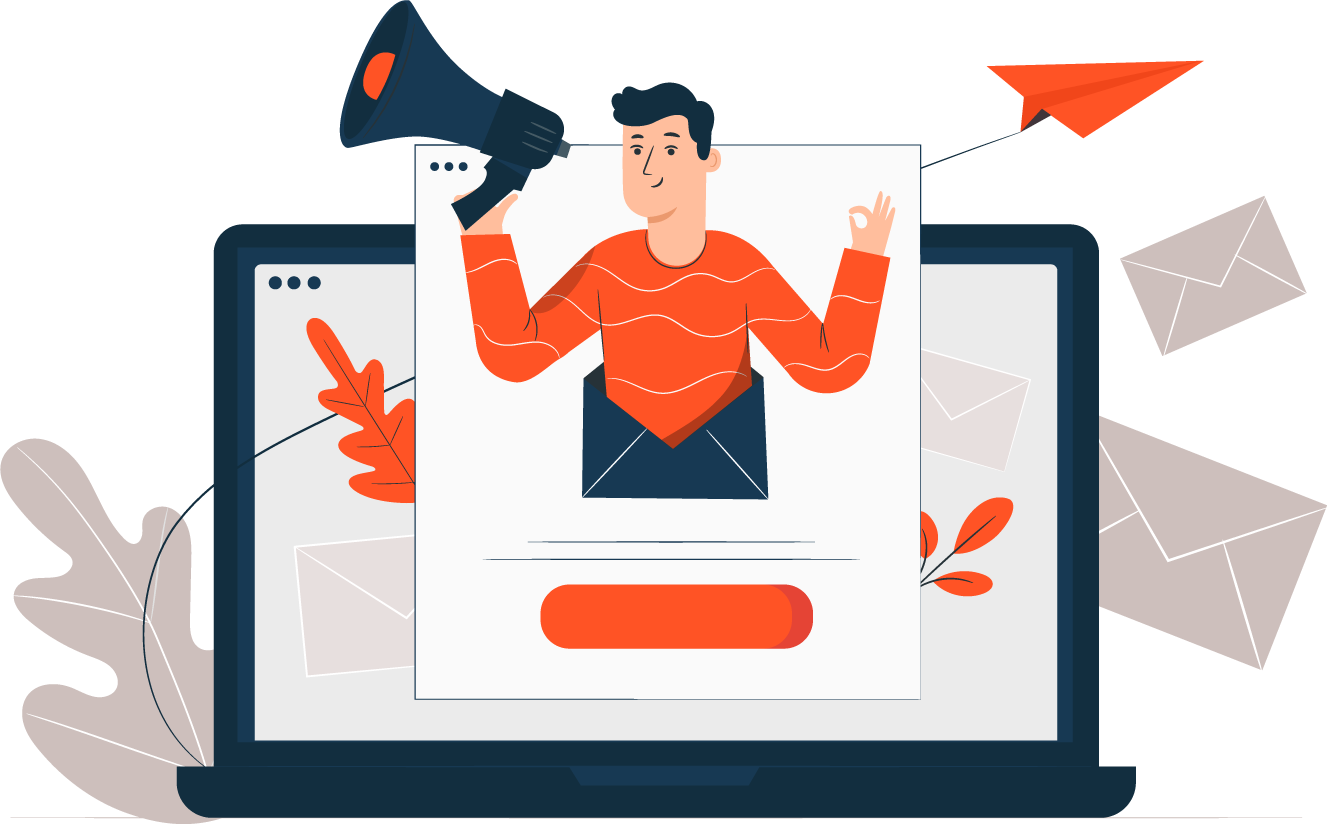 Newsletter
Subscribe to our newsletter & stay updated